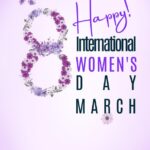 Episode 1
What is feminism?
Episode 2
Feminism and the Nigerian Culture
The guest speaker focuses on the abuse the term feminism in Africa. Adoniz however explains why a lot of women believes African men are against feminist. The Nigerian culture according to my guests does not support radical beliefs and entitlement of third wave feminist.
Episode 3
Favour Lemah, podcaster, directs a question to guest speaker, Adoniz on why women or majorly self proclaiming feminist are selective of situations when it does not favor them. Its all about selective feminism for most Nigerian feminist. It almost seems like most Nigerian ladies do not know what is feminism.
Episode 4
Victor, a guest speaker makes claim that women have benefited mostly from the western culture through feminism over the years. He believes that there is an exaggerated reaction of women who believe in equal rights in the Nigerian culture. Most women actually benefit from feminism and there is nothing to change anymore in civilized demographics. If women truly want this fight let them go to where it is needed, "Victor".
Episode 5
Oyin dissects on how women who believe in equal rights have managed their homes. In today's world this opposes to the negative narrative of independent ladies in Nigerian culture.
Episode 6
This episode focuses on the misconception the society has towards feminism and sex. Most people tend to think Feminist have a problem with men and having sex.